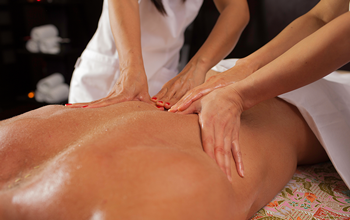 Four-handed massage
Two therapists relax your body with synchronized movements. During the massage your autonomic nervous system gets balanced and calm, your breathing and heart beating slow down and muscle knots get dissolved. Perfect choice for those who have less time but want an intensive and relaxing massage experience.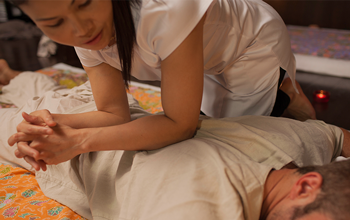 Relaxing neck/back/shoulder massage
Cumulative stress, physical inactivity, and busy lifestyle often result in pain and stiff muscles. This concentrated, powerful massage relieves your back from the unpleasant pressure. It literally removes the burden from your shoulders. Can be carried out either dry, with essential oils, or with herbal thai balm.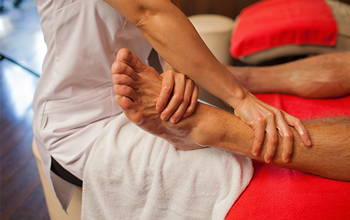 Foot massage
Tired legs are refreshed by a leg and feet treatment which is the combination of different techniques. The therapist pushes reflexology points on the sole by means of her thumb and a wooden stick. Feet massage stimulates blood- and lymph circulation, regulates the operation of hormone glands, and advances digestion and secretion.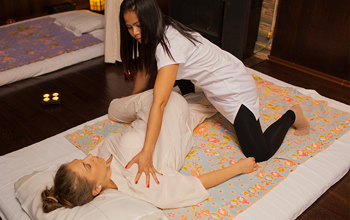 Traditional Thai massage
Traditional Thai massage does not use oils or lotions. The therapy is carried out on a comfortable mattress laid on the floor and in loose, comfortable clothing. The therapist follows designated ("sen"/energy) lines of the body using her palms, fingers, elbows, knees, and feet. Traditional Thai massage harmonizes certain parts of the body and cleans energy blocks by stretching muscles and massaging acupressure points.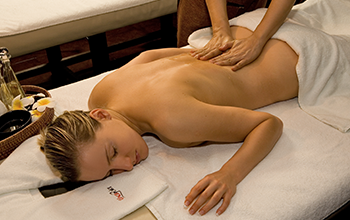 Swedish massage
Swedish massage is one of the most popular and widely recognized types of massage. Unlike other Eastern massages, Swedish massage is based on direct physiological effects. The therapy uses oil on the whole body and reduces stress and myalgia by means of the fingers and soft and strong movements of the palms. Swedish massage is a fairly refreshing, relaxing, and enjoyable massage.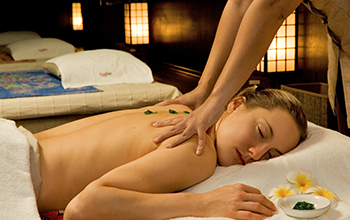 Thai stress massage with hot balm
A special and unique version of the traditional Thai massage. Hot balm massage provides a powerful treatment for the whole body focusing on the shoulders, neck, and back. This remedial treatment applies Thai herbal balm to reduce muscle soreness and inflammation.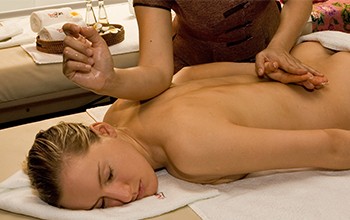 Blend of East
A harmonic combination of European and Eastern massage techniques. This oil therapy applies intensive, sliding movements of the elbows throughout the whole body. Blend of East is recommended to clients preferring powerful oil massages to traditional Swedish massage.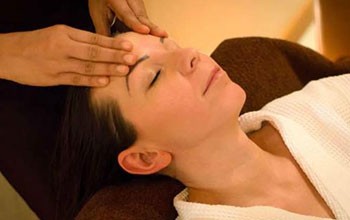 Head massage
Effectively reduces headaches caused by stress or aching muscles and positively affects circulation system so that more oxygen and nutrition can get into the cells. In addition, it helps release stiffness of the shoulders, back, neck, and the head. Head massage reduces headaches, tenseness of muscles, and tired eyes.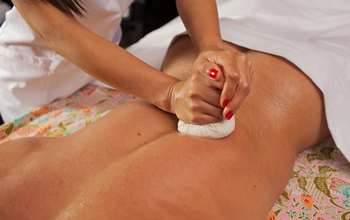 Thai herbal hot massage
The massage is carried out by means of a hot compress ball containing 13 different herbs. The body can utilize essential oils and active substances of these herbs through the widened capillaries of the skin. Herbal massage is ideal for alleviating pain caused by physical exertion, relieving stress, and improving respiratory and digestive system.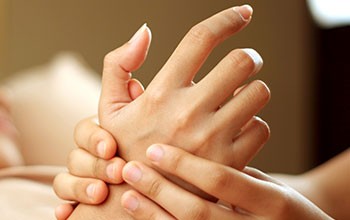 Hand massage
By massaging nerve-endings and reflexology points of the hand, we can influence your body's energy flow positively. Fairly vitalizing and refreshing massage.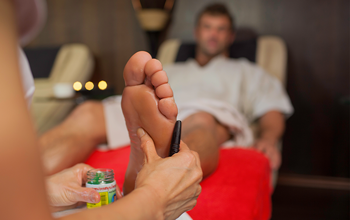 Ultimate Worker
A special package including a 60-minute massage together with a 30-minute feet massage (altogether 90 minutes perfect relaxation).
Contact us
Opening hours: 10.00 am - 10.00 pm every day
Address: 1124 Budapest, 91 Németvölgyi road
Phone: + 36 (1) 224 0010
Mobile: +36 30 821 3864
E-mail: thaijola@t-online.hu
E-mail: thaijola@t-online.hu
Reservation only on phone! Thank you for your understanding!